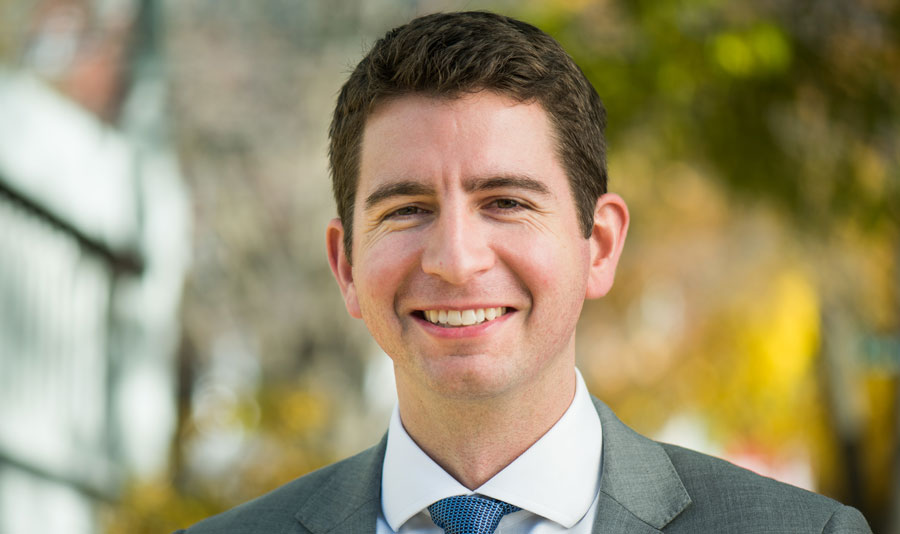 Mick joined the firm in 2015 as an associate attorney. He is engaged in a general practice, but with a focus on labor and employment law, civil litigation, and municipal law. Mick also handles small business, real estate and contract matters.
Prior to joining McNeil, Leddy & Sheahan, Mick practiced in the litigation department of a prestigious law firm in Dayton, Ohio, concentrating in the areas of civil litigation, criminal defense, workers' compensation, immigration and employment law. Mick has represented a wide array of clients, facilitated settlements in contested personal matters, defended clients as part of the public defender appointed counsel program, and collaborated with fellow attorneys on complex litigation matters in both state and federal court.
While in law school, Mick was elected to serve as the Editor-in-Chief of the University of Dayton Law Review, and as both the Secretary and Treasurer of the Criminal Law Association. He also competed for the school's National Mock Trial team. During his last year at UDSL, Mick served clients in the courtroom as a licensed extern at the Office of the Federal Public Defender for the Southern District of Ohio. In his second and third years of law school, Mick was chosen to be a teaching assistant in the school's legal writing program.
Mick is a native of Burlington and currently resides with his wife Eliana in Winooski. Outside the office, Mick enjoys spending time with his family, reading, traveling, and playing golf.
Notable Representations
In a breach of contract and fraud action, successfully obtained for the client a verdict of over $600,000 in damages and attorney fees.
In defending a young college student against a landlord's breach of contract lawsuit, successfully argued for and obtained a dismissal of the case halfway through trial.
Sitting second chair in a felony criminal defense trial, helped to successfully secure the client's acquittal on all charges.
In representing both plaintiffs and defendants, has successfully negotiated fair, reasonable, and cost-effective settlements between competing businesses, between businesses and clients, as well as between employers and employees.